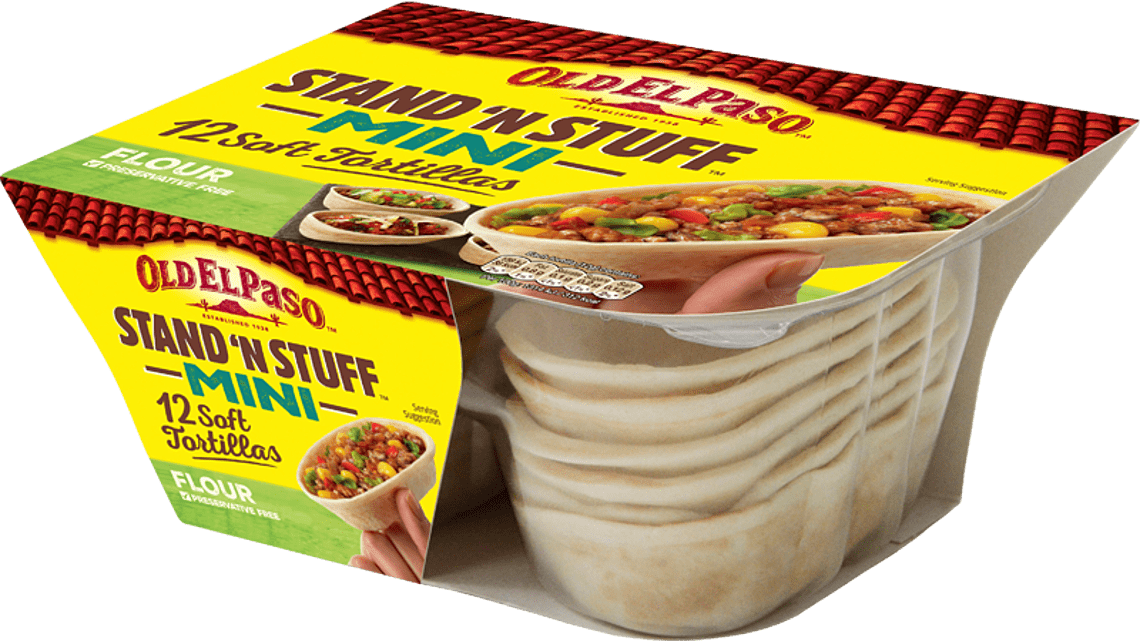 Stand 'N Stuff™ Mini Soft Flour Tortillas
Easy to prepare and share, Mini Stand 'N Stuff™ Soft Flour Tortillas are the fun way to enjoy the flavours of Mexico! Bite sized and extra soft, they're just the right shape and size to hold your choice of mouth-watering fillings. Perfect for small hands too!
Nutrition Facts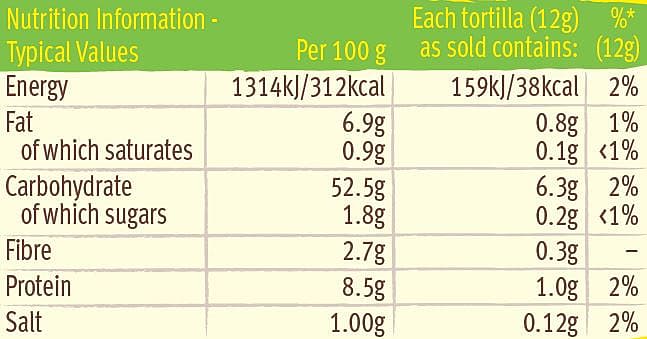 All Old El Paso™ products are subject to reformulation at any given time. We therefore recommend that you always check the ingredient list on our product packs prior to purchase to determine product content.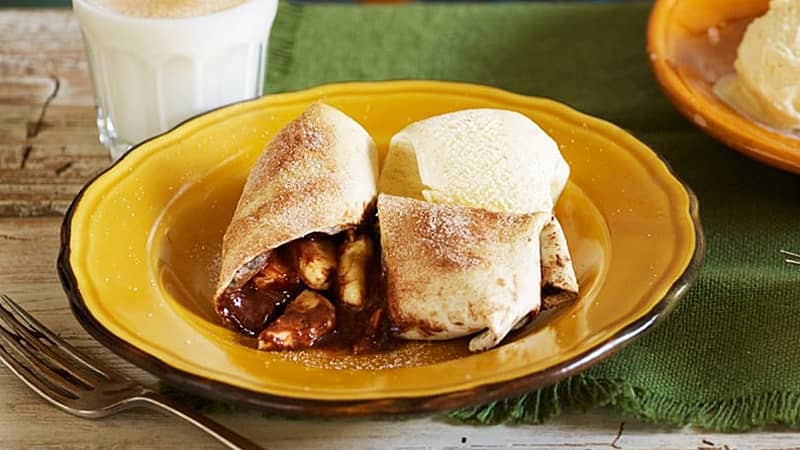 Baked Banana & Chocolate Chimichangas
The chimichanga is a deep fried Tex-Mex dish that is typically filled with rice, cheese and meats. However, this delicious and warming dessert is a wonderfully sweet twist to the classic savoury dish. Wrapped in toasty soft flour tortillas, the chimichanga is filled with gooey bananas coated with sweet cinnamon spices and melted chunks of chilli chocolate. It packs a little kick so it might surprise a few, but it's perfect for an after dinner dessert.
Get Recipe