Get your friends around the table with our sizzling Smoky BBQ Fajita Kit!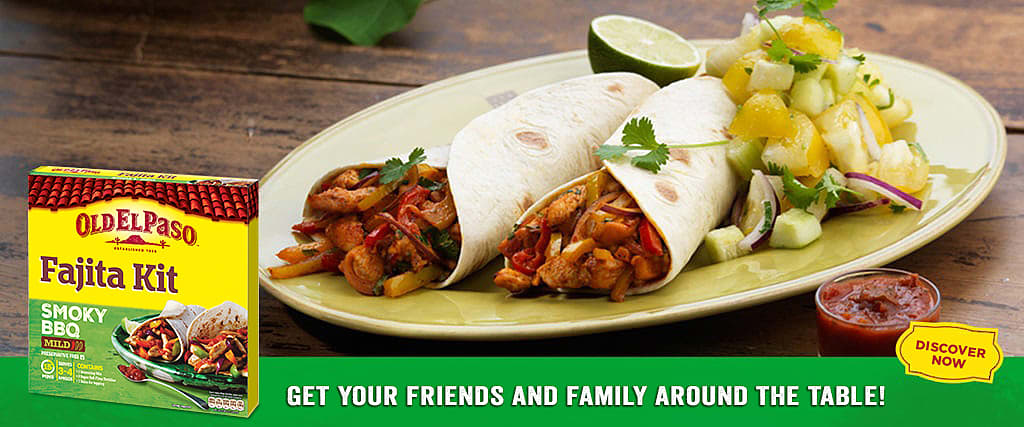 How to fold a fajita?

Place all your fajita filling within the centre of your warmed, soft flour tortilla – we love to fill ours with chicken coated in our Smoky BBQ Fajita Seasoning Mix and crunchy peppers and onions. Then gently fold over one side of your tortilla into the middle. Fold over the other side of the tortilla into the middle. Close the 2 sides together and there you have it, your delicious fajita, ready to enjoy with family and friends!